Our Philosophy
Exceptional Care, Unmatched Quality.
Catamount Builders has been crafting homes since 2004. With a diverse and specialized team, we can build your custom home from foundation to finish or simply finish the exterior remodel you haven't had time to do. Our keen eye and personal touch will give you a different construction experience. We are not just construction workers — we are builders, we are crafters. Your project will be approached and met with exceptional care and unmatched quality. At Catamount, you and your home are our number one priority.
Contact us to see how we can help you craft your vision today.
Our Crew
Meet the Catamount Builders Team
At Catamount Builders we are more than a building crew – we are a team. We are proud of the talented and dedicated team we have built, and we are focused on delivering extraordinary results. Meet some of the faces of Catamount Builders:
President
Steven Deering
Steven founded the company in 2004. Steven has over fifteen years of experience in both residential and commercial construction. With his commendable work ethic and his years of experience in various fields, Steven's an expert on all things from general contracting and custom painting to working with large firms, building everything from houses to high rises. Steven is a graduate of the University of Vermont with a BS in Business Administration.
Director of Operations
Jason Gates
As a long-time employee of Catamount Builders, Jason has worked on all types of projects, ranging from kitchen additions to gut renovations, to new construction of multi-unit buildings. Having over 25 years of experience in the construction industry, Jason is equipped with the knowledge and leadership skills to keep a project running on time and on a budget, and to act as a liaison between homeowners, subcontractors, and the rest of the Catamount Builders team.
Project Manager
Chris Gatson
As Project Manager, Chris is responsible for leading a project from its inception through the planning and execution phases, managing people, resources, and the scope of the project. Chris's discipline and positive attitude, along with over ten years of experience in his field, helps him to create clear and attainable objectives and to see them through to successful completion. Chris will work with you at every step to ensure your dream home becomes a reality. Chris graduated from Worcester State College with a BS in Business.
Project Manager
Larry Goode
Larry is a certified LEED Green Associate and has 25 years' experience in managing high-end residential projects on Cape Cod, as well as in the greater Boston area. In addition to the daily tasks of a Project Manager, Larry is responsible for coordinating with clients and architects on specific renovation schedules and the quality of finishes. Through his effective resource planning and his attention to detail, Larry has successfully managed numerous residential projects for Catamount Builders. Larry is a graduate of Siena College with a BS in business management.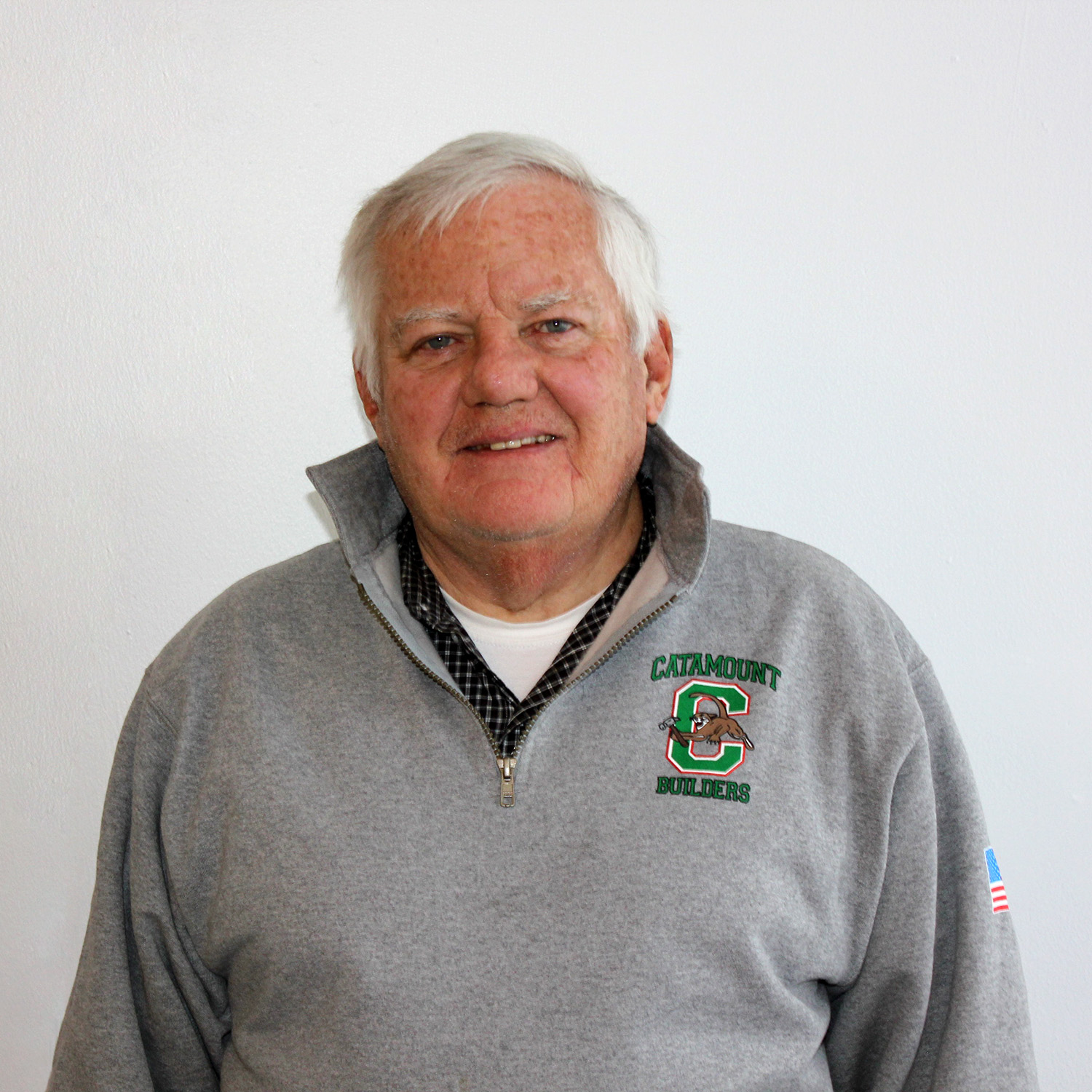 Project Manager
Bob Deering
As Catamount's newest Project Manager, Bob's responsibilities include managing day-to-day operations, both in the field and the office. With many years of experience in Project Management, Bob thrives at overseeing projects, managing resources, and ensuring a clean, safe job site at all times. Bob graduated from Northeastern University with a BS in Industrial Engineering, followed by his MBA.
Office Manager
Shealyn Anthony
Shealyn is responsible for all office services, maintaining and organizing operations and procedures. This includes managing payroll, designing and implementing filing systems, and approving supply requisition. Shealyn also helps manage the bulk of our correspondence, while overseeing all other clerical functions, as well.  Shealyn recently earned her Bachelor's Degree from Merrimack College and is currently pursuing her JD from the Massachusetts School of Law.